Samsung USB drivers are a piece of Windows software that allows your PC to communicate with a Samsung Galaxy smartphone or tablet over USB. In addition to transferring files, syncing data, and rooting the phone, the drivers also play an essential role in flashing stock firmware on the device with the help of Odin. Connecting your Samsung Galaxy device via USB cable isn't enough. These drivers also possess a variety of additional useful features that are well worth your attention. For your PC to identify your device first, you will need to download and install its associated USB drivers.
With the help of this article, You can download the latest Samsung USB Drivers for computers running on Windows 11, Windows 10, Windows 8.1, Windows 8, Windows 7, and Windows XP. These Samsung Galaxy drivers package is compatible with Samsung Galaxy mobile phones and tablets. We have also covered How to Install Samsung USB Drivers for Windows.
Use Of Samsung USB Drivers
Now, the question arises why one should install the Samsung USB Drivers in their computers? Well, there are so many use cases for that. Till today, USB Connection is the easiest way to share, sync, and transfer files from your Samsung Galaxy Device to your Computer. Besides that, the USB connection is also an essential part in flashing the Stock Firmware & Custom ROMs and debugging process, developing apps, using ADB commands, and other tasks.
Transferring pictures and videos is also possible through the device's PTP mode. To accomplish any of the tasks mentioned above, your PC must first identify your device. It is only possible with the help of these drivers. Now that you know what USB Drivers are, you may download them below for your Samsung device.
What is a USB Driver?
Basically, a USB driver is a program or tool that connects the hardware of a computer to the operating system. As an example of USB devices, we can mention keyboards, monitors, cameras, USB drives, mice, speakers, MP3 players, smartphones, printers, and external hard drives. In order for the device to work properly, the software driver must be installed properly. Drivers are installed in the registry directory of the device. In addition to supporting operating systems applications, drivers are also responsible for detecting various data properties and will facilitate communication with peripherals.
Download Samsung USB Drivers
These USB Drivers are compatible with Windows 7 / 8 / 8.1 / 10 / 11 (32 bit and 64 bit).
Also Read – The Complete Guide To Install SVN on Ubuntu
Supported Devices
Samsung's latest USB driver is compatible with all Android-based Samsung Galaxy mobile phones and tablets. You can choose from:
How to Install Samsung USB Drivers
Step 1 – Download the Samsung Drivers Package for your device mentioned above. After the download gets finished, extract the ZIP file using 7Zip or default Archive Manager.
Step 2 – Secondly, Open the extracted folder and double click on the Setup (Samsung_USB_Driver_v1.7.43.0.exe) File.
Step 3 – Allow the installation process as a user account control in Windows by clicking the Yes button.
Step 4 – Now, the Microsoft InstallWizard should now be displayed on your computer's screen.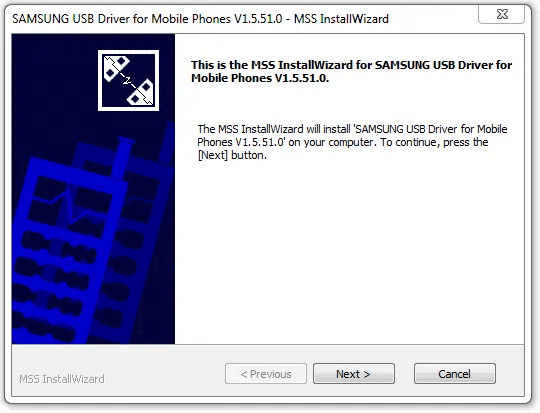 Step 5 – Click "Next" in the driver installation window.
Step 6 – The next step is to choose your preferred region and language and click the Next button.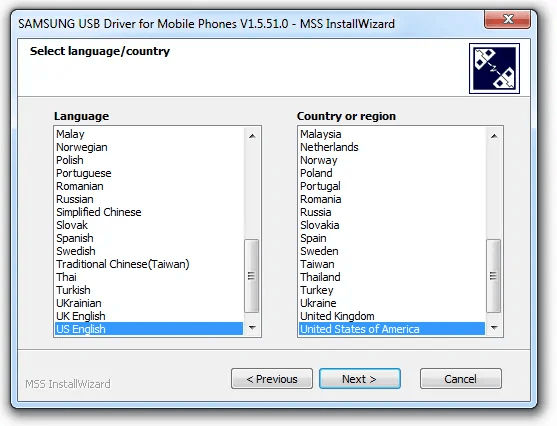 Step 7 – Choose the location where you want to install the drivers on your PC (Default is: C:\Program Files\Samsung\USB Drivers).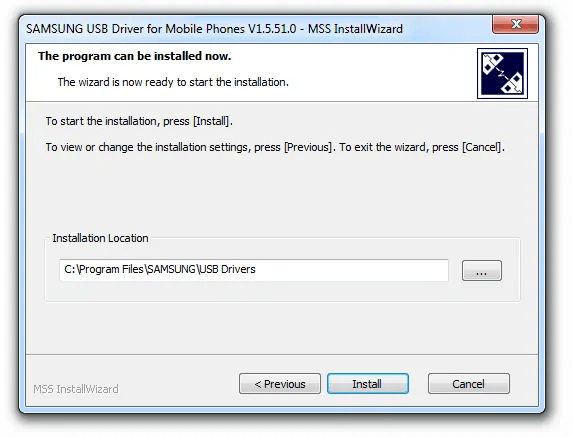 Step 8 – Lastly, click "Install" to install the Samsung USB Drivers on your Windows PC.
Step 9 – Once the installation is complete, click "Finish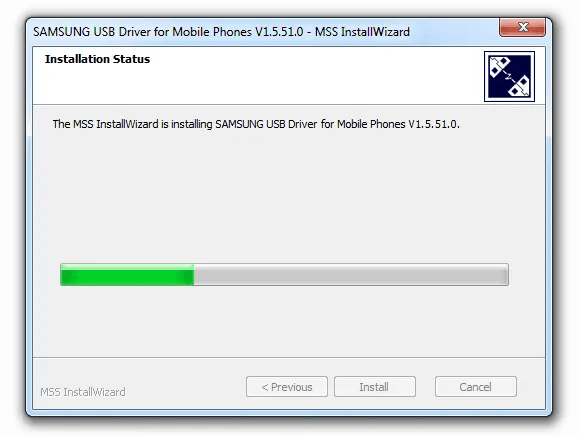 Step 10 – Now reboot your computer to see the Samsung USB Drivers see in action.
Wrapping Up
You should now be able to connect your phone to a PC after you have downloaded and installed Samsung USB drivers. You should be able to recognize your Galaxy smartphone or tablet automatically on your Windows PC. Now you can transfer files or use Odin to flash the stock firmware. Feel free to ask your question in the comment section. We will be more than happy to solve them for you. Also, Subscribe to our Weekly Newsletter for quick updates.."